"I hope from the bottom of my heart that one day he'll turn up": families of missing persons are still waiting
10:26, August 31, 2017 |
News
,
Own news
|
The Rights of Conflict Victims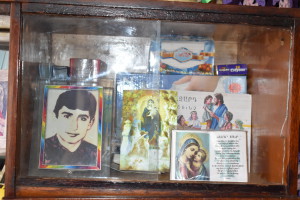 August 30 is the International Day of Missing Persons. For the first time, it was marked in Latin America. In the 3 South Caucasus countries, it was first marked at a time in 2004 by the South Caucasus offices of Helsinki Citizens' Assembly in Vanadzor, Baku, Tbilisi, Ganja and Stepanakert.
To solve the problems of the missing persons and their families, more than 10 years ago HCA Vanadzor initiated drawing up the draft RA Law on Missing Persons. It got the attention of the competent public bodies no sooner than in 2010. The RA Ministry of Foreign Affairs initiated preparation of the draft RA Law on Missing Persons involving representatives of a number of RA public bodies: RA National Assembly, Office of the RA President, Ministry of Defense, Police, National Security Service, Ministry of Health, Ministry of Labor and Social Affairs, Human Rights Defender's Office, International Committee of the Red Cross and Helsinki Citizens' Assembly-Vanadzor. While such activities were already over in April 2011, there is still no progress in submitting the final draft law to the RA National Assembly.
In its response letter of August 4, 2015 to an inquiry by HCA Vanadzor, the RA Ministry of Justice considered adoption of the draft law not urgent.
After the ceasefire in 1994, the both sides continue to face losses because of ceasefire violations and regular escalations of conflict; many people are captured and go missing on Karabakh-Azerbaijani borderline and Armenian-Azerbaijani border. We faced this problem again quite recently, during the hostilities in April 2016.
In such a situation, adoption of the RA Law on Missing Persons is not only urgent, but can also be preventive and make it possible to ensure protection of the rights of missing persons and their families.
Mrs. Anahit, 67, who lives with her husband in their small house in Tumanyan town, Lori marz (region), can hardly recall the last time she felt happy. While over 20 years have passed since their son was considered missing, the family has not lost hope of hearing from him. But they have never got and do not expect to get any support from the state both in this issue and in solving their social problems.
"20 years passed … Will they do anything now, if they have done nothing so far? Foreigners will help, but of them we expect nothing", she says with indignation.
Mrs. Anahit's son, Aram Zakaryan, is considered missing since 1994.
"We got a reference that he was in the combat position with a guy from Yerevan. They were surrounded and left there," says the mother, wiping her eyes, "[….] and we have heard nothing more. Sometimes they (author: representatives of public bodies) come themselves to ask about any progress trying to learn some news. "
The family tried themselves to find him or at least get any information about him. "We also turned to the Red Cross and other organizations and got nothing. We left for Yerevan, Karabakh and asked people there."
They talk about social problems, how they have to overcome them every day and how they try to solve their health problems. "I've had a surgery lately, we had no money to pay, so we took a loan. We're burdened with debts. "
We ask: "How do you organize your daily life, so what are you going to do tomorrow?"
"Well, let's sleep and wake up tomorrow and we'll see", Armenak Zakaryan, Aram's father joins in the talk smiling and then adds: "I go to the forest and I go fishing. If I stay at home, I'll get sick. "
Then, completing each other's speech, Aram's father, mother and brother Haykaz remember something about him and tell about him. He liked fried potatoes and enjoyed picking up flowers and giving them to someone. He was very polite and tidy. He studied for painter and also played musical instruments, sang patriotic songs and took photos. His family told about him and recalled their last meeting.
"It was November 23, there was lots of snow. We took him and his friend on the sledge to Kober station to see them off. They took a train. We pulled the sledge along the highway and took them to the station", his brother recalled with a half-smile.
His father was the last to see him as he visited him in the combat positions in 1993.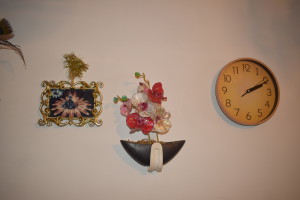 "I hope from the bottom of my heart that one day he'll turn up. I go to church and pray every day so that we at least hear from him. I often feel his presence, but I know he's not here", wraps up Mrs. Anahit and suggests seeing the room where Aram's belongings are kept. Nothing has changed there: his photographic devices, drum, favorite belongings and photos are all there.
Hundreds of servicemen are considered missing in Armenia due to the hostilities, their families are still in uncertainty, and their legal, social, health and many other problems are still unsolved.
46 views